Here's some of the things I've made!
I like to sew in my free time. I've kind of taken a break because of finals and because my joints have been tired. I have art on all of the pictures as a watermark of sorts.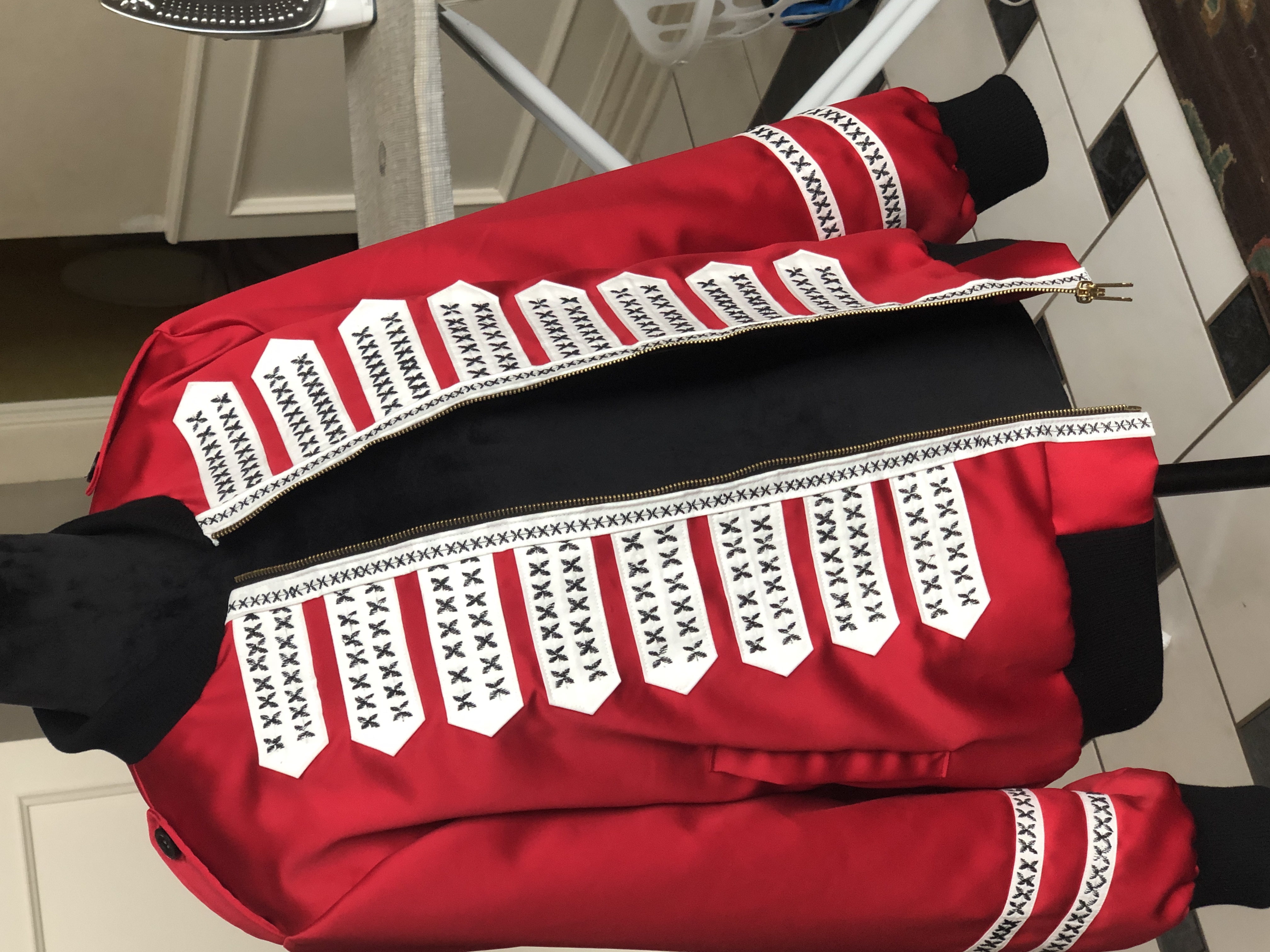 Without a doubt, this is the best thing I've ever made. I REALLY loved the jackets that NCT DREAM wear in Ridin' so I've devoted my entire summer to making replicas of Jeno's and Jaemin's jackets. Here's Jeno's. Most of the time while I was working on this one, my hands weren't functioning properly, so I had to do the best I could in some areas.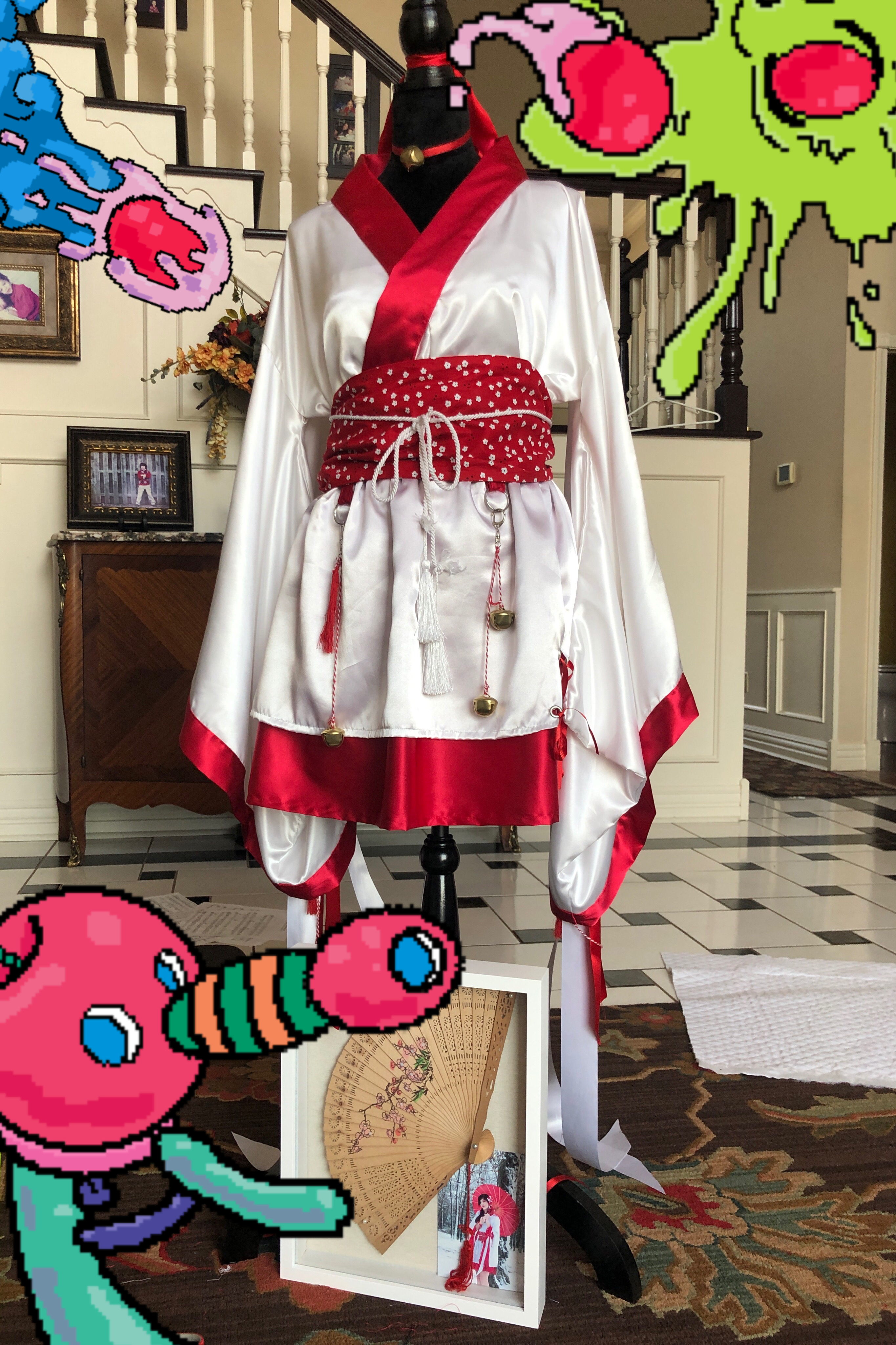 Here's probably my favorite thing I've made. It's inspired based off of Harujuku street fashion and East Asian traditional clothes. I knew I wanted to make one red and white, and the bells just felt kind of natural to add. I entered it in a contest and didn't win anything meaningful. Oh well, I appreciate it regardless. This is also what I'm wearing on my about me page. It's kinda low-key annoying to wear, but also really fun. It has long ribbons tied on the end of the sleeves that always end up hitting the ground. Basically every time I wear it, I end up taking a lighter to the end, and the ribbons get shorter. I made the pattern from scratch for this one!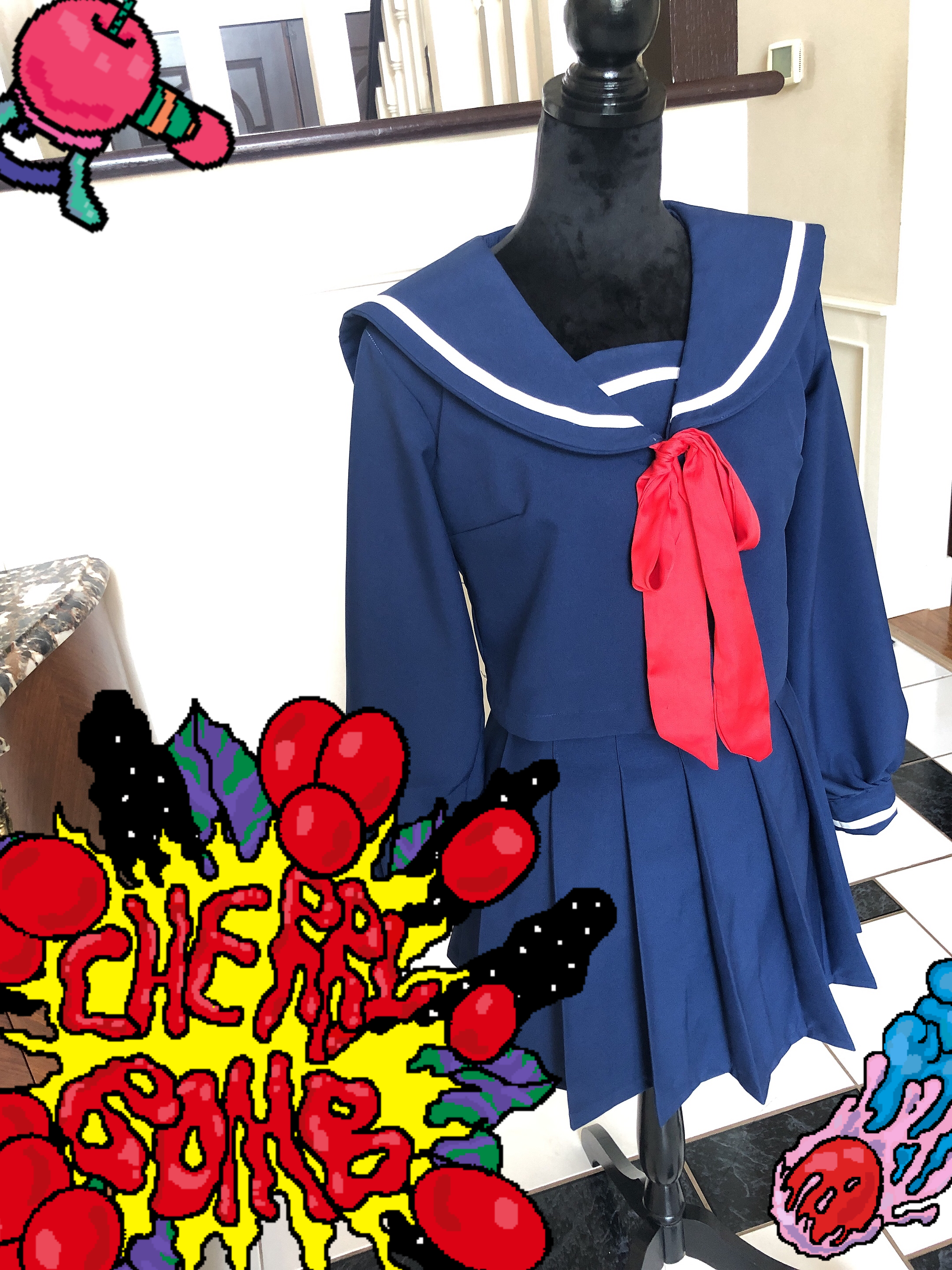 I made this last summer to wear for school. I entered this into my county fair and got the grand prize. That's right, baby! This is AWARD-WINNING!!! Just kidding, its just a small county fair. The only thing I don't like about it is that when I wear a backpack, it's difficult to get the straps on top of the collar without smashing it. I actually injured my back pretty badly during the first semester trying to put on my bag while wearing this. Keep your backpack light, kids!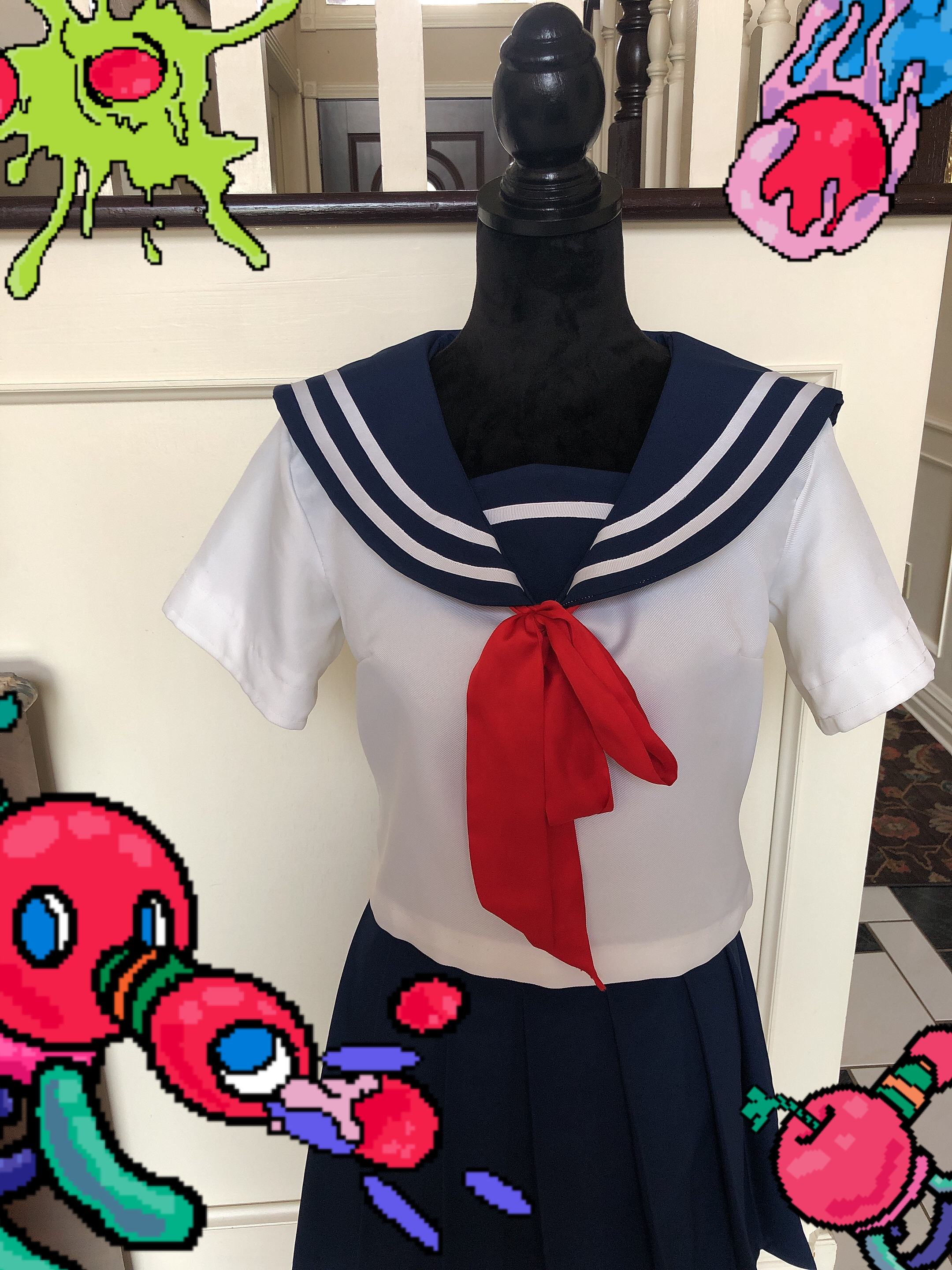 I made a white version, too! I don't wear this one as often, just because the navy one always looks better and unless it's miserably hot, it's just as appropriate to wear the navy one. I actually made this one because I was going somewhere with friends during the summer, and it was too hot to wear the navy one. We never ended up going, so it's just kind of here.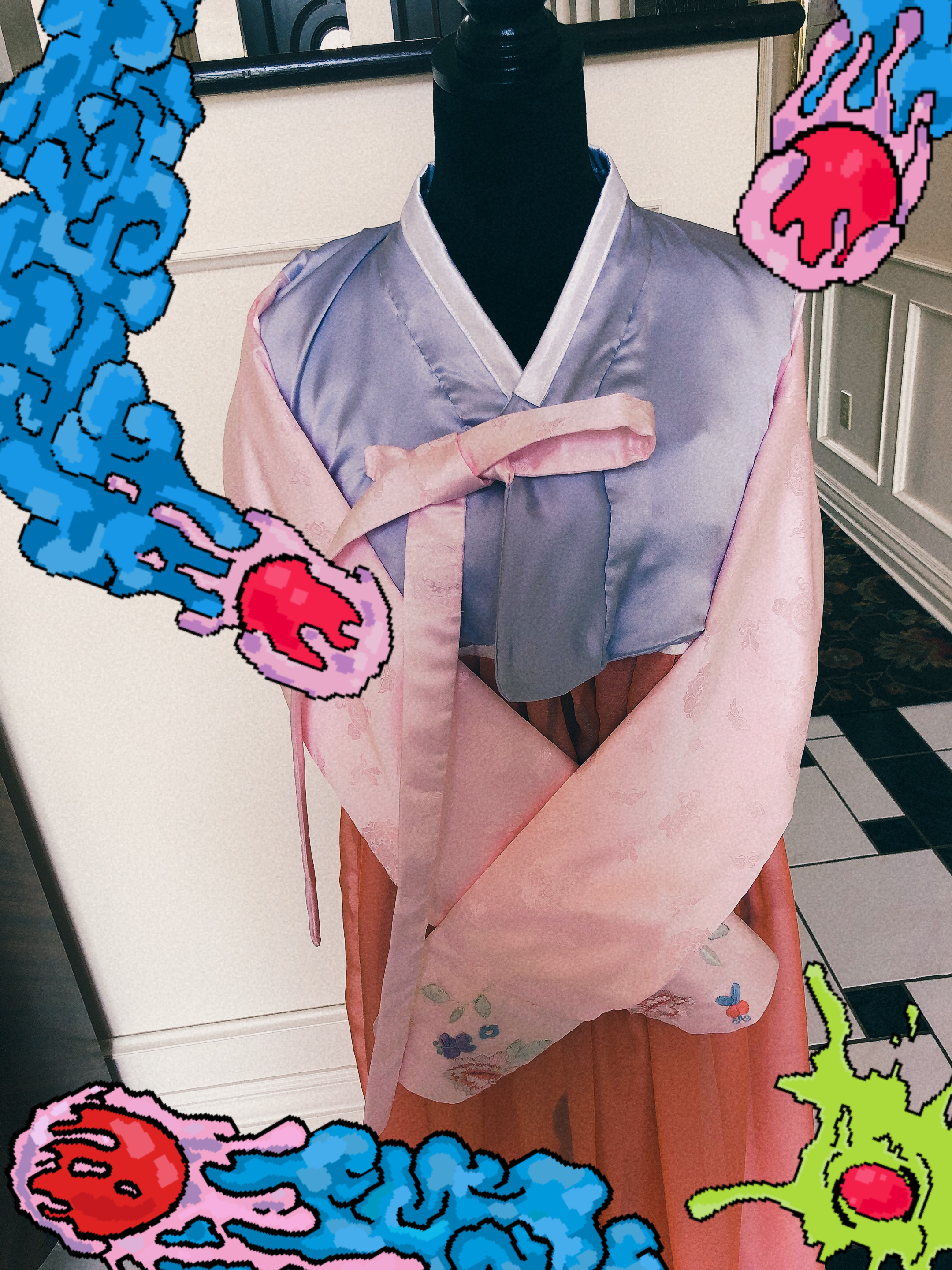 Here's my hanbok. I made this for my school's Beta club this year. I planned to enter it for the fiber arts category. I made extra care to make sure I sourced the textiles from Korea. It's real silk, so that's why the collar areas are a bit messy. That's also due to the fact that my machine was broken and I had to get this done before December. Before I started sewing, I spent over 30 hours just embroidering the sleeves. The convention ended up getting pushed back to April. In that time, I decided that my red and white design displayed better, so I ended up not displaying this one. I've yet to do anything with it. I might wear it next convention so it doesn't go to waste.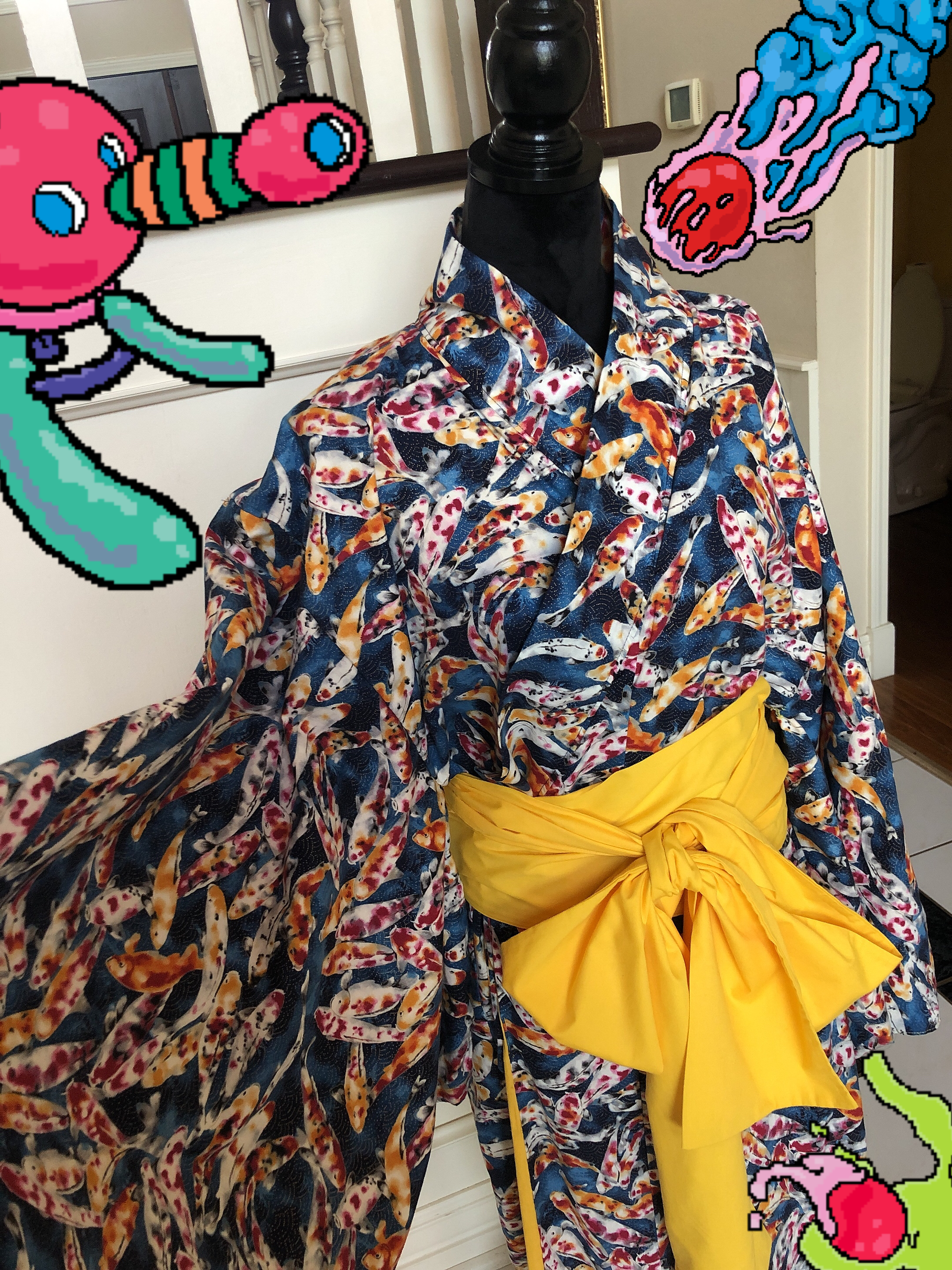 This is probably the design I get the most use out of. I made it in November two years ago. While I have worn it for cosplay and other occasions before, it has just become my personal nightclothes/loungewear. I was worried that the fish pattern might be too flashy, but I think I made the right choice. The yellow also compliments the pattern really nicely.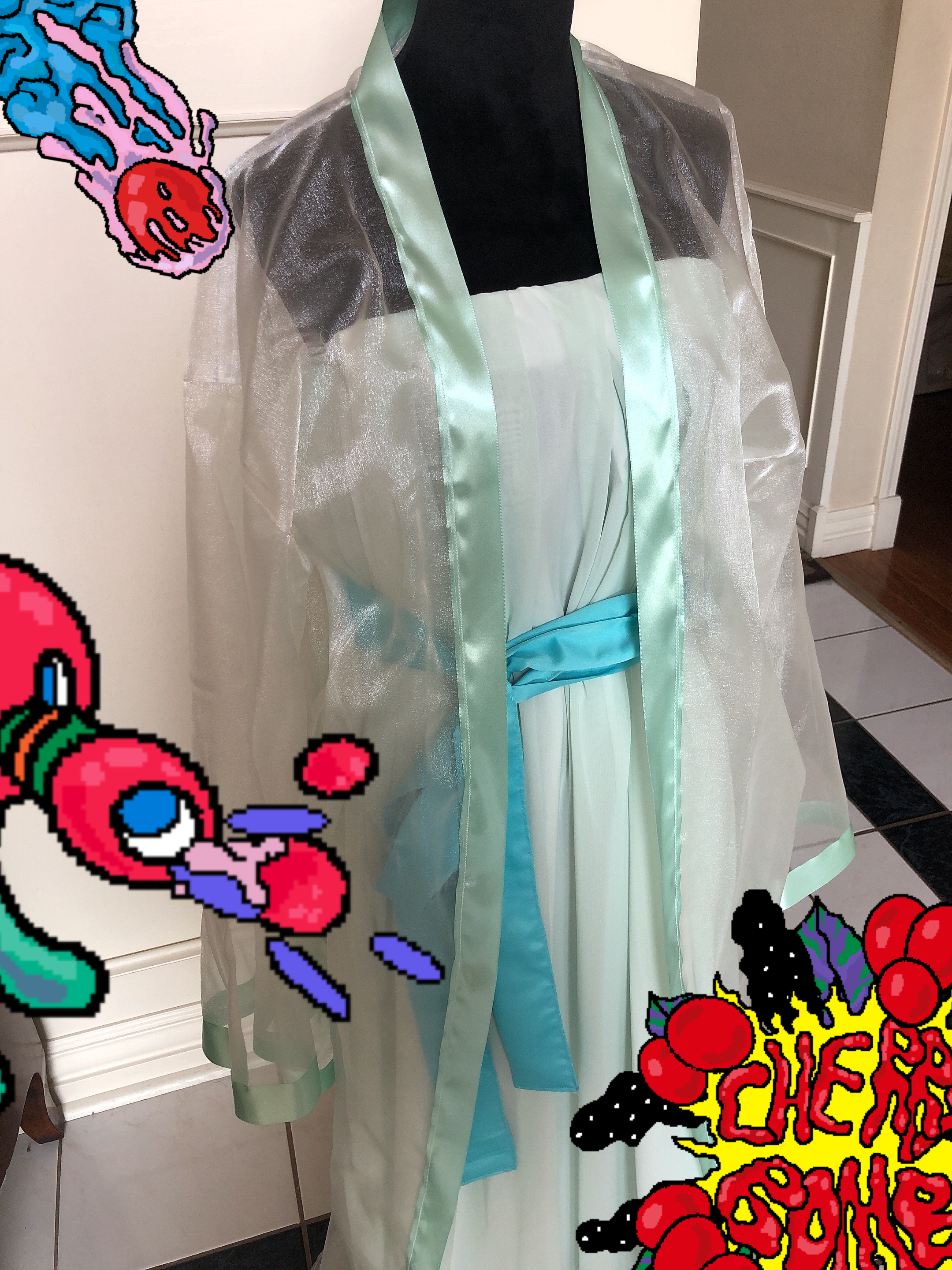 I'm not really sure what exactly to call this one. I've always been curious about Vietnamese traditional clothes. I made the pattern for this one. Unfortunately from what I've read, Vietnam has done a terrible job documenting its own history, especially fashion history. Most information about Vietnam comes from the war period, or from French occupation onwards.This would have been worn in the more northern parts of Vietnam in the 1500s, I believe. Similar clothing was worn in China and Korea around these times, but in Vietnam, there weren't undershirts because of the extreme heat. Oil paper parasols would be paired with this design.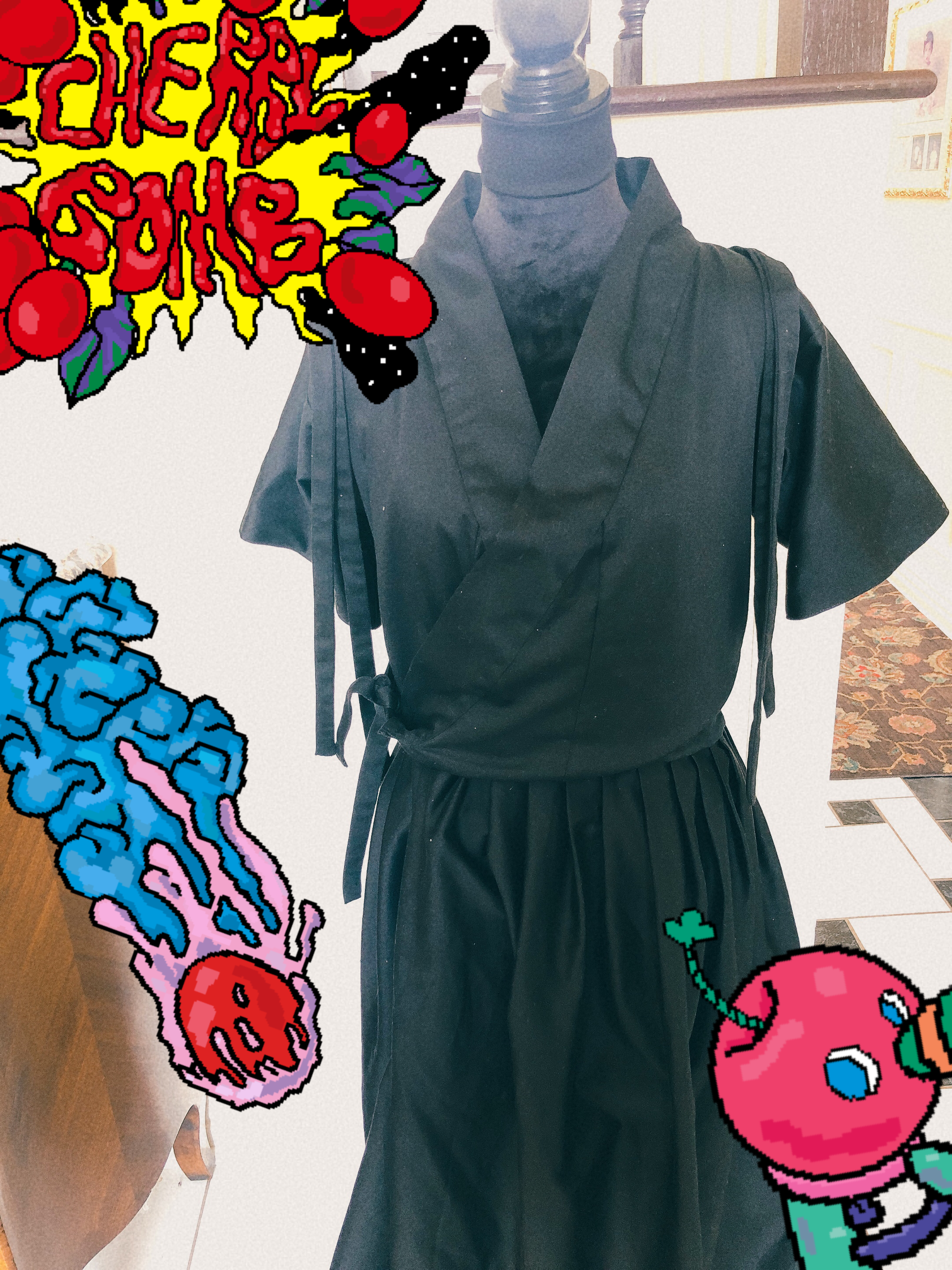 Here's the most recent thing I've made. It's an original pattern. I've been needing something traditional to wear to conventions that can't be rain damaged, so that's what this is for. I haven't focused on men's traditional clothing, so this is a bit of a spin on that. I haven't made the undershirt yet because my hands have been in pretty bad pain for the past few months, so I haven't been able to handstitch the collar down. Really, I've taken a break from crafting altogether because of finals and hand pain. There's a lot more things I've made, from small skirts to full cosplays, but this is all I have time to do for today. Thanks for looking!